HALF DAY SCHOOL
Half Day School is offered to children 2-5 years of age. Children may attend 2 half days (two-year-old students only), 3 half days, or 5 half days per week. Hours are 9:00 AM to 1:00 PM. 
FULL DAY SCHOOL
Full Day School is offered to children 1 year old through Kindergarten. Parents may bring their children any time between the hours of 7 AM and 6 PM.  
VIEW OUR DAY SCHOOL PROGRAM IN ACTION!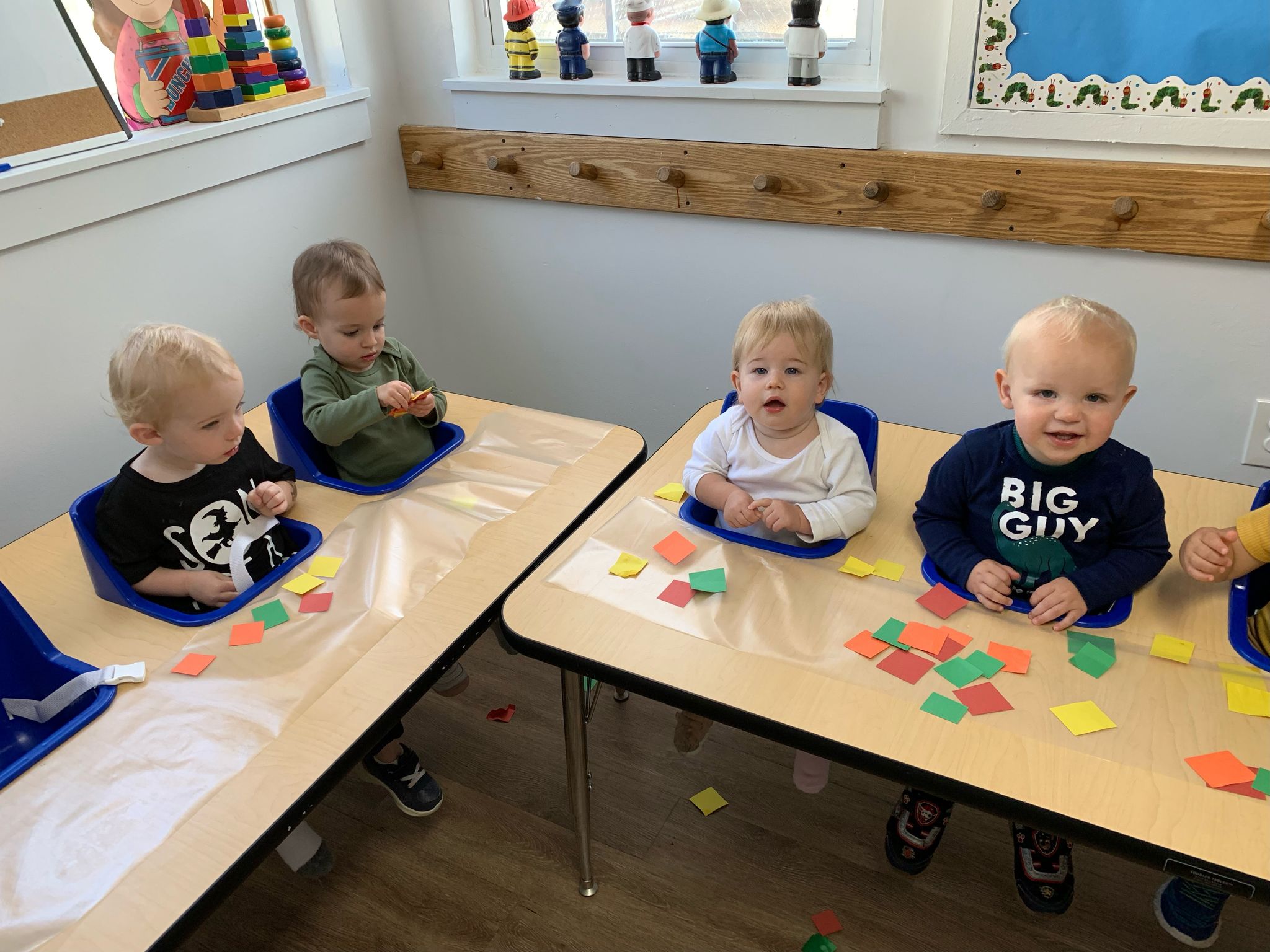 CATERPILLAR I & II PROGRAMS
Our Caterpillar I and II program is designed exclusively for children who are 1.0 through 2.9 years of age and walking independently. Caterpillar I students must be 1 year of age by September 1st of the upcoming school year through 2 years of age. Our Caterpillar II program accommodates children from 2.1 through 2.9 years of age. Experienced and nurturing staff ensure that the creative, hands-on curriculum is enjoyed by all. Caterpillars love to play actively outside in our numerous play spaces, including the Caterpillar Playground, built specifically for their age group.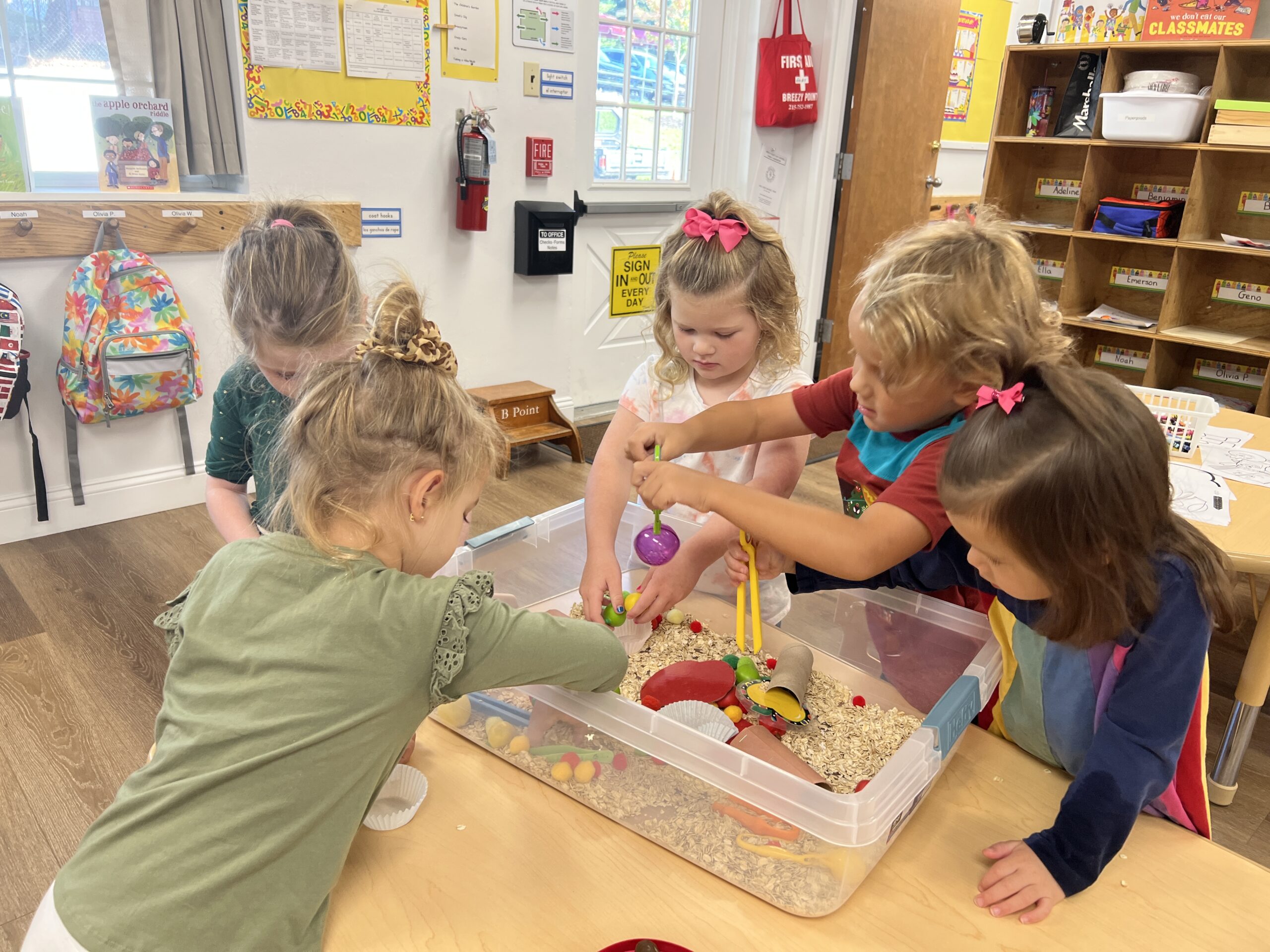 PRESCHOOL & PRE-K
Our appropriately designed curriculum is tailored to fit the needs of the preschool child. Children learn by actively participating in daily activities to explore, create, and problem-solve to help prepare them for Kindergarten.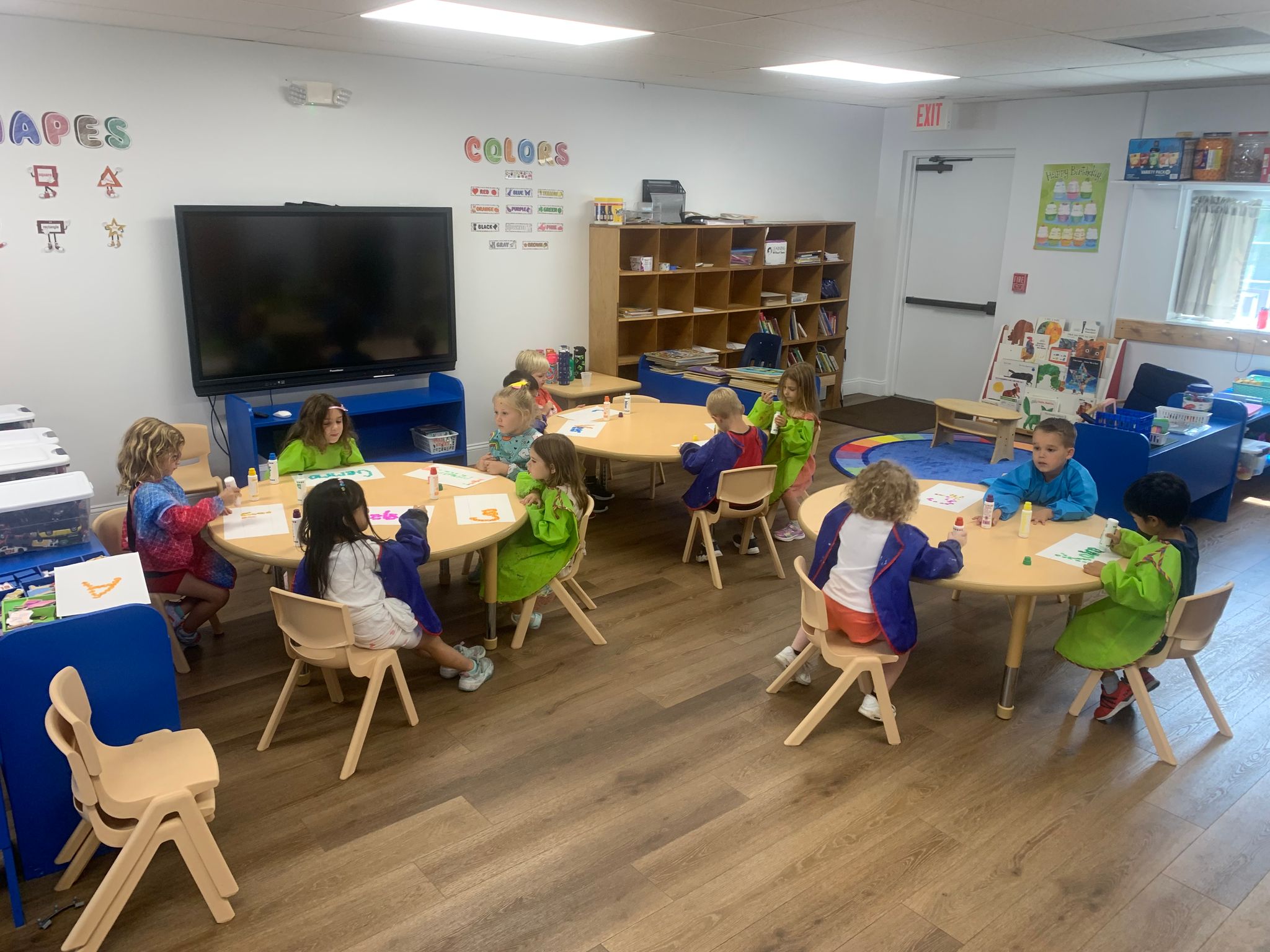 JUNIOR KINDERGARTEN
Junior Kindergarten is designed for the child who just misses the Kindergarten cut-off date or is not quite ready for Kindergarten. Students in this program generally turn 5 June through December of the upcoming school year. This program offers an advanced curriculum. Many of these students have already completed a 4-year-old program. Junior Kindergarten is strictly a full-day program.
KINDERGARTEN
Breezy Point's Private Academic Kindergarten is open to students who are 5.0 by September 1st of the upcoming school year. Reading is taught using the "SUPERKIDS" program. This is a balanced literacy curriculum which helps to make reading and writing meaningful. Mathematics is taught with the help of the Pearson enVision Math Program. This program uses "hands-on" manipulatives and encourages cooperative learning. The Kindergarten classroom is equipped with a Promethean Smartboard to promote interactive learning. Breezy Point Kindergarten offers a low teacher to student ratio of 1:10.
SENSATIONAL STAFF
Breezy Point teachers play an active role in a student's education and development. Classroom teachers hold Bachelor, Associate, or C.D.A. degrees in Early Childhood or Elementary Education. Staff members participate in ongoing professional development to keep current in the early childhood education field. Our staff is certified in Child C.P.R. and First Aid. In an industry where staff turnover is the norm, we are proud of the longevity of our staff, many of whom have been with us for over twenty years.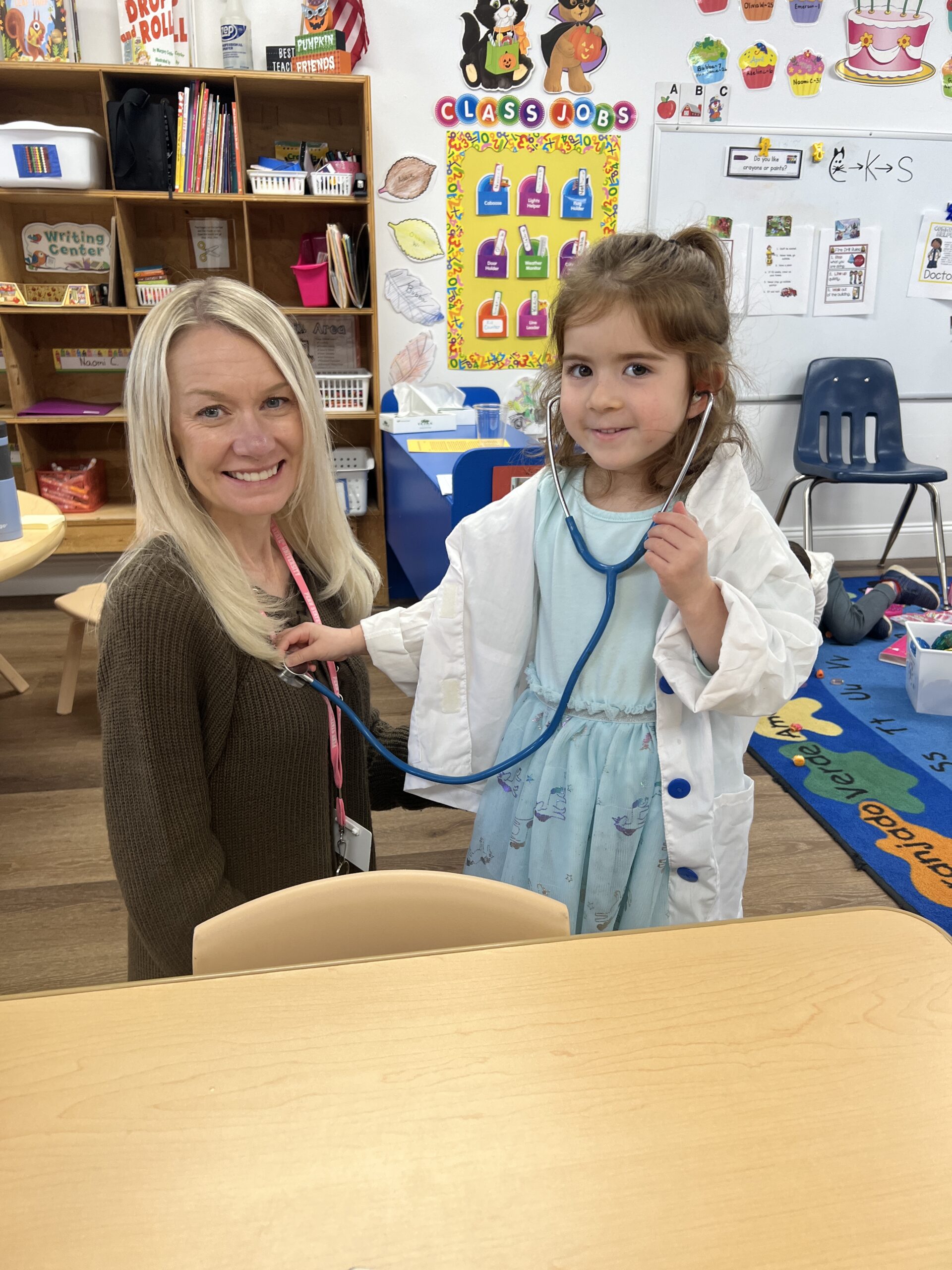 SUMMER CAMP DISCOUNT FOR CURRENT SCHOOL STUDENTS
All current Breezy Point Day School students receive a discount off their camp tuition. The camp program includes swimming lessons and a full schedule of activities. See Camp Program for specifics.
Classrooms
We have 11 newly renovated classrooms for our Breezy Pointers to explore!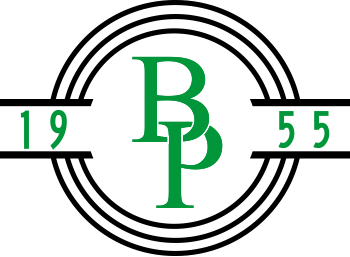 Why Breezy Point?
Breezy Point Day School and Camp is a unique pre-school and summer day camp. It is a must-see for parents exploring pre-school and summer camp for their children.   Breezy Point offers the best of nature and nurture year-round!
Family Owned and Operated
Since 1955