THE CAMPING EXPERIENCE
Breezy Point Day Camp has been family owned and operated since 1955. Our aim is to offer you peace of mind and your child a summer full of healthful, outdoor recreation and constructive indoor activities for rainy days. With over 25 activities and 30 special events, every day is different and exciting at Breezy Point!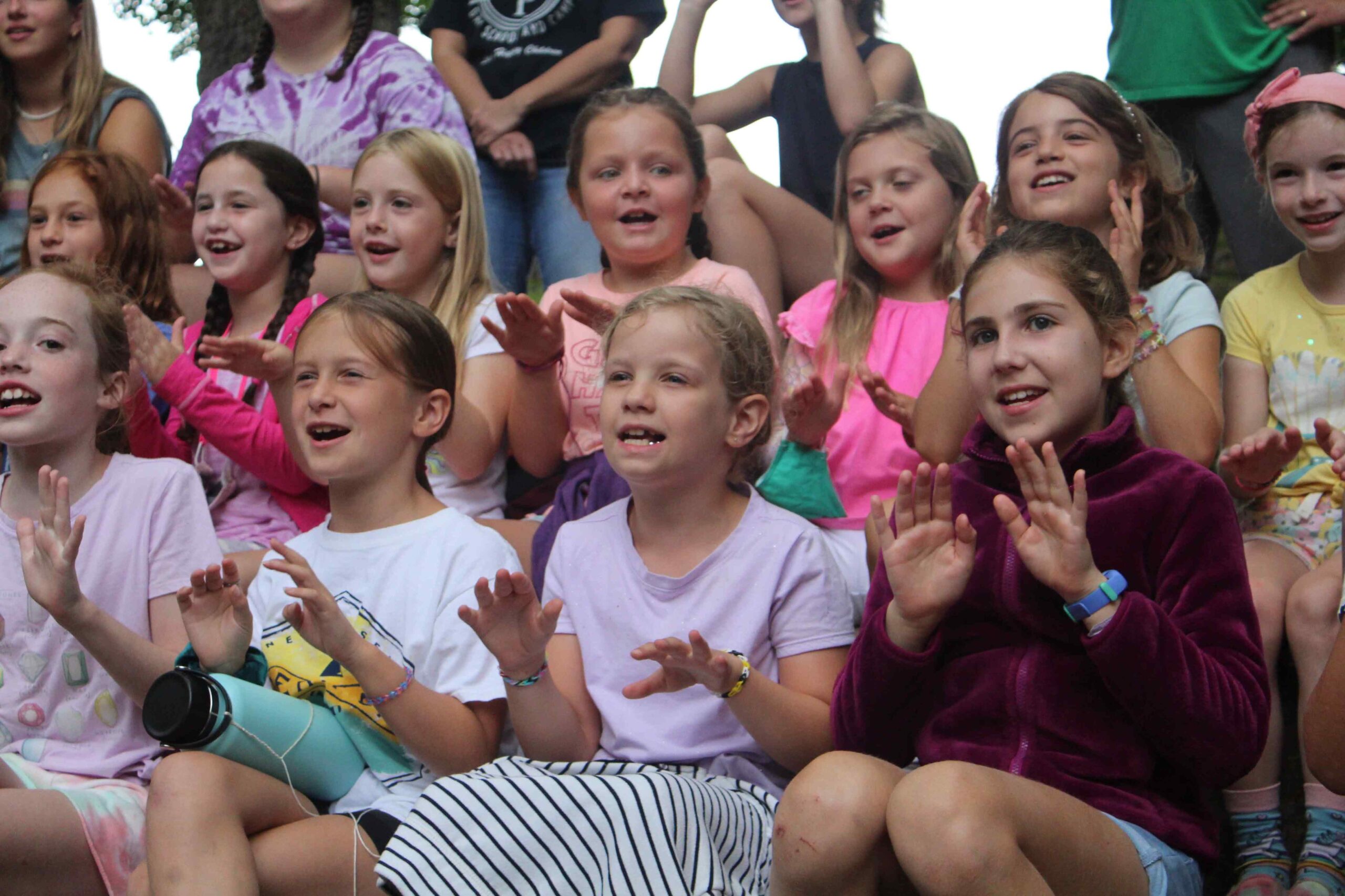 The camp program is divided into 9 activity periods each day
ADVENTURE
Campers enjoy making their way through the challenging low-ropes obstacle course and flying on the zipline. The new traverse rock climbing wall is also a hit!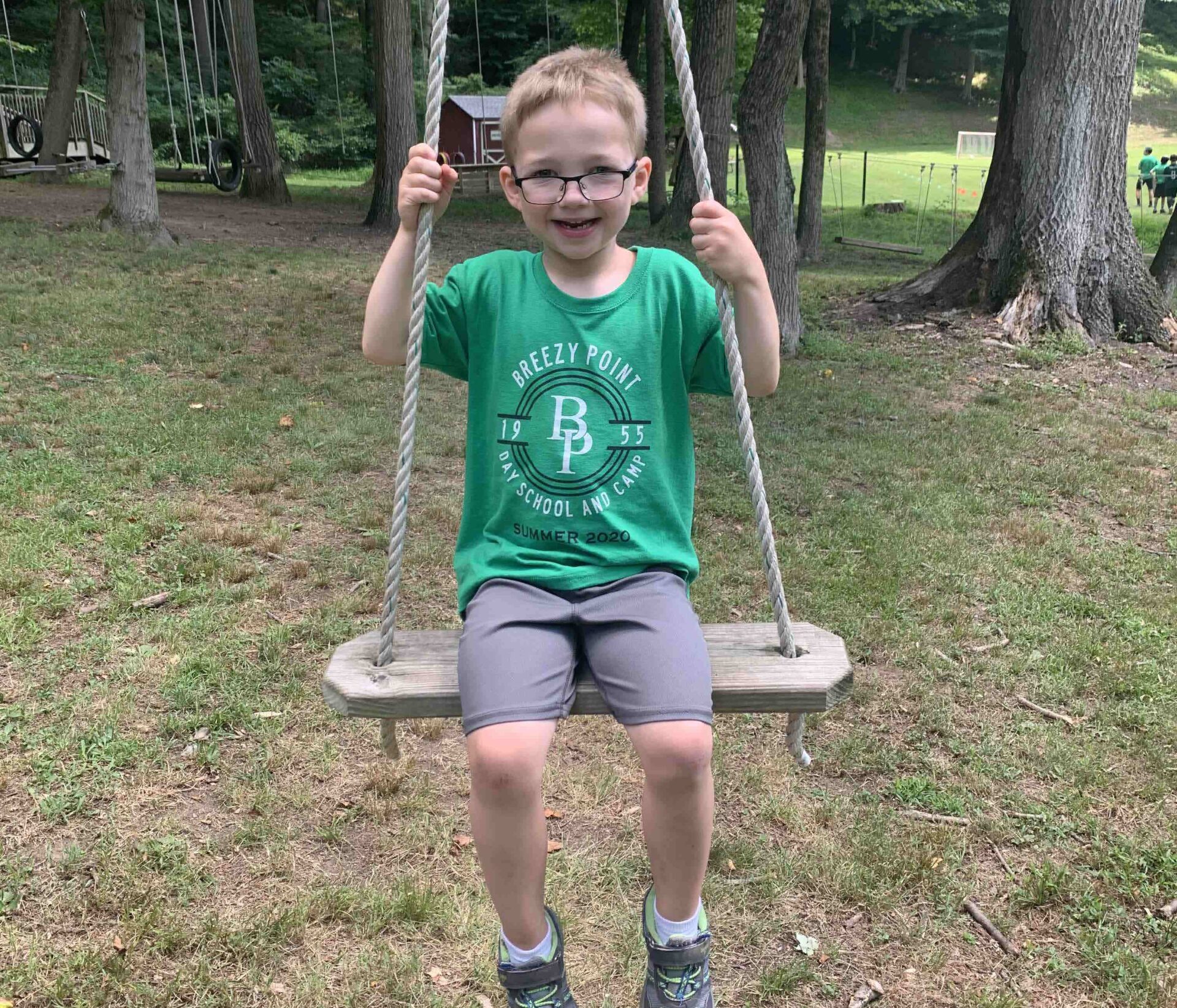 ARTS AND CRAFTS
Campers enjoy a completely equipped arts center. The Arts and Crafts program is based on weekly themes which are reflected in the activities enjoyed that week. The Senior Camp Arts and Crafts program provides older campers with challenging projects throughout the summer, and the Junior Camp Arts and Craft Program allows campers to explore their creativity and refine fine motor skills. Crafts include bracelet making, tie-dying shirts, painting, and much more!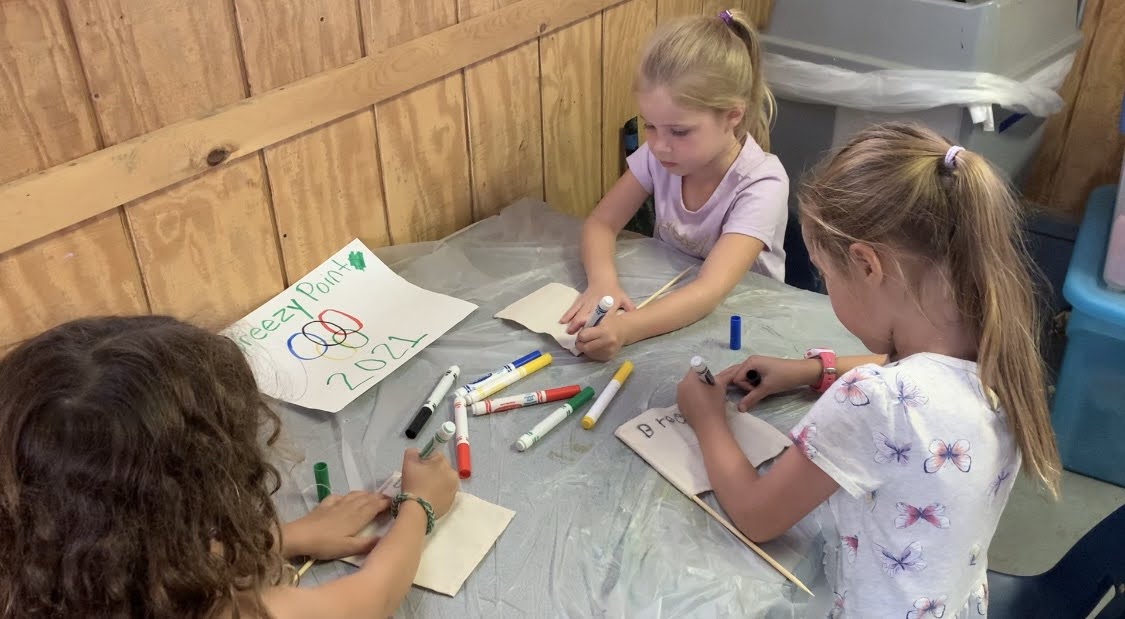 ARCHERY
The Archery Specialist provides instruction in the proper technique of aiming and drawing the bow. Campers enjoy popping balloons or hitting objects attached to the target for prizes. Arm and posture muscles are developing while our campers are having fun and learning this unique skill.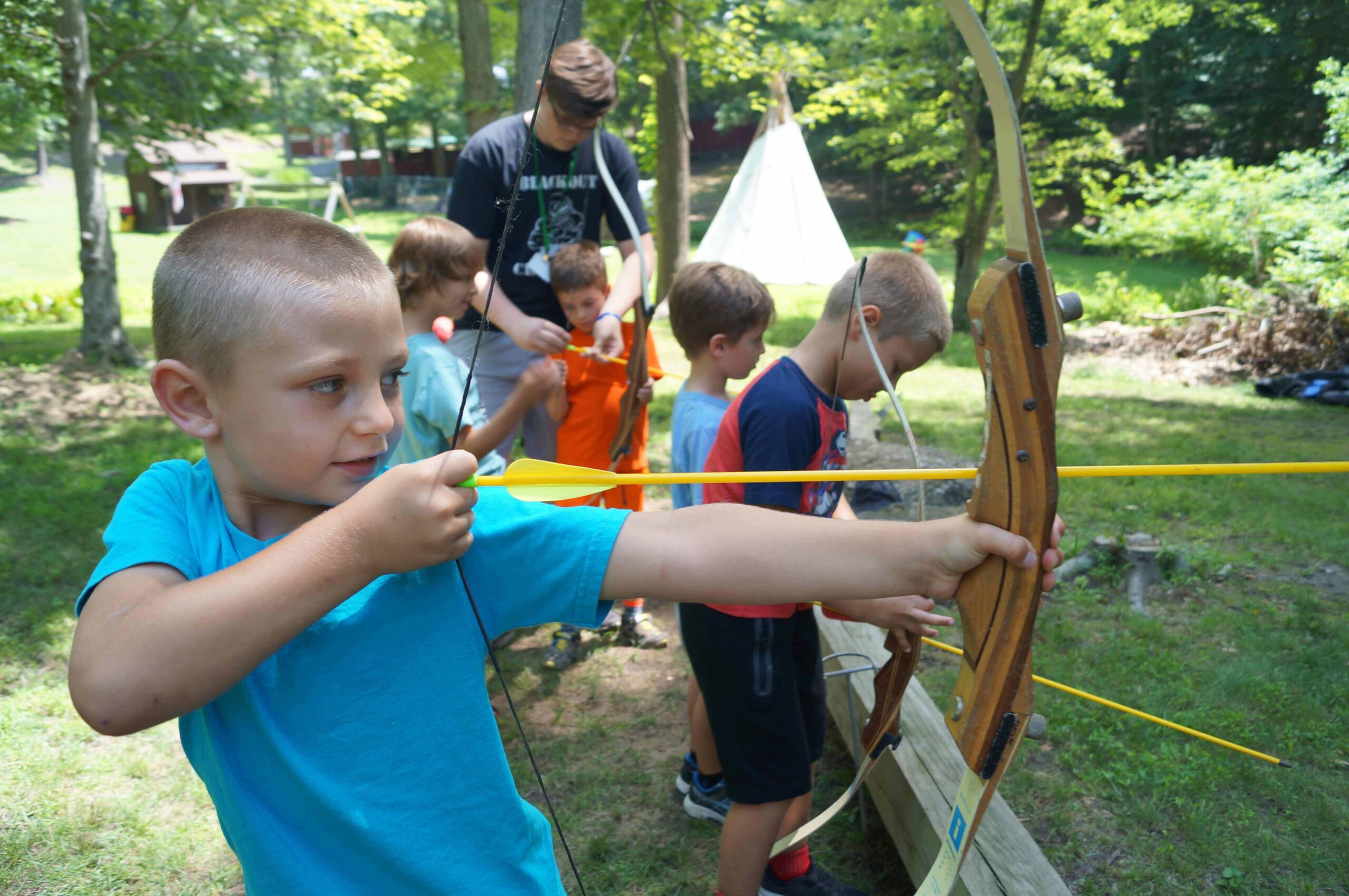 ATHLETICS
Instruction is given to campers in all sports by our Athletic Directors and staff. Clinics in soccer, football, and softball are held for the younger campers. Games, competitions, and tournaments are enjoyed by the older campers. There is always something happening on Frog Hollow and Buddy Bear Fields!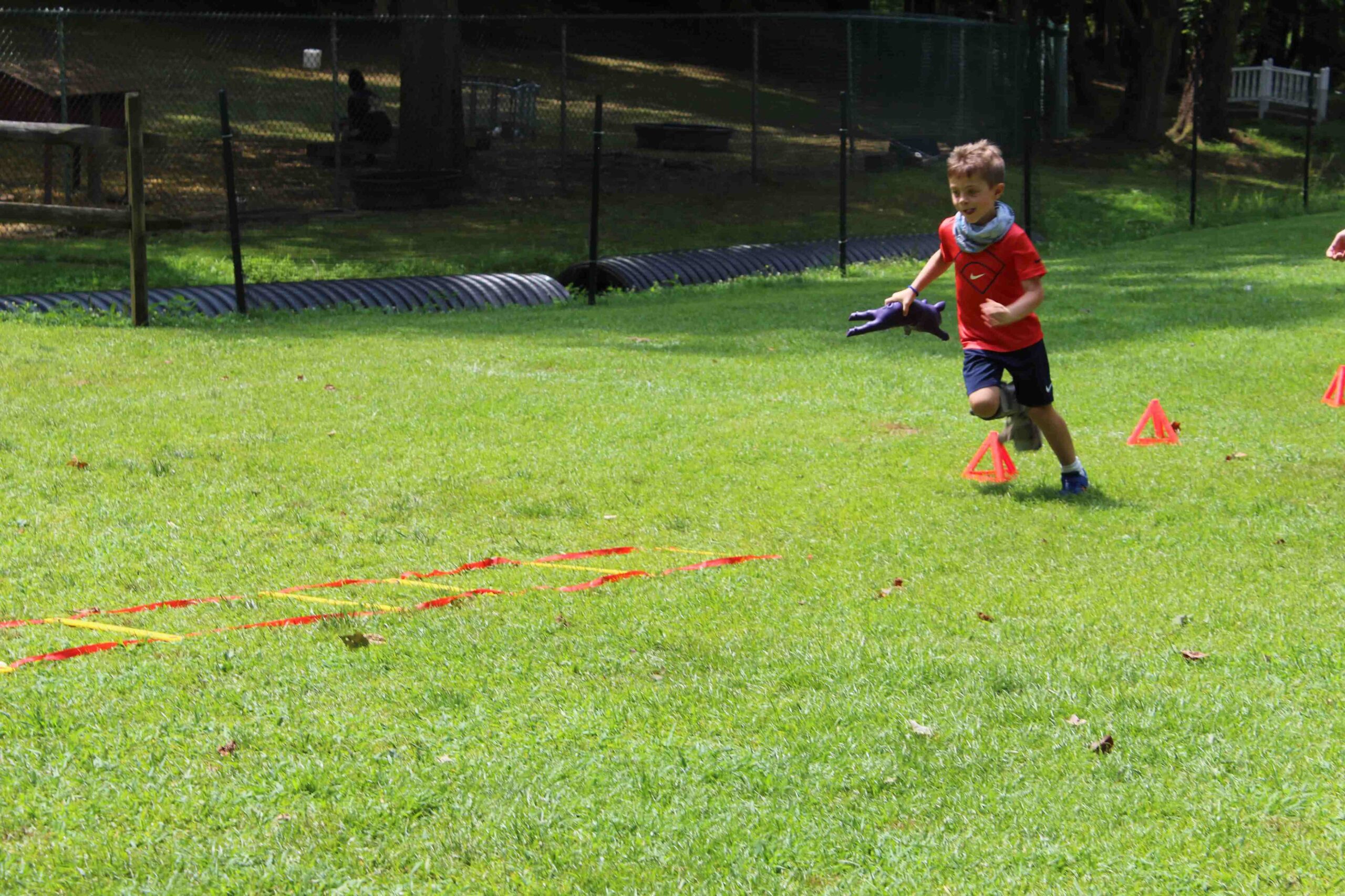 BLACKTOP GAMES
Our black top specialist instructs campers in athletic games such as basketball, tennis, and wallball. Campers practice skills and then compete in games against their friends.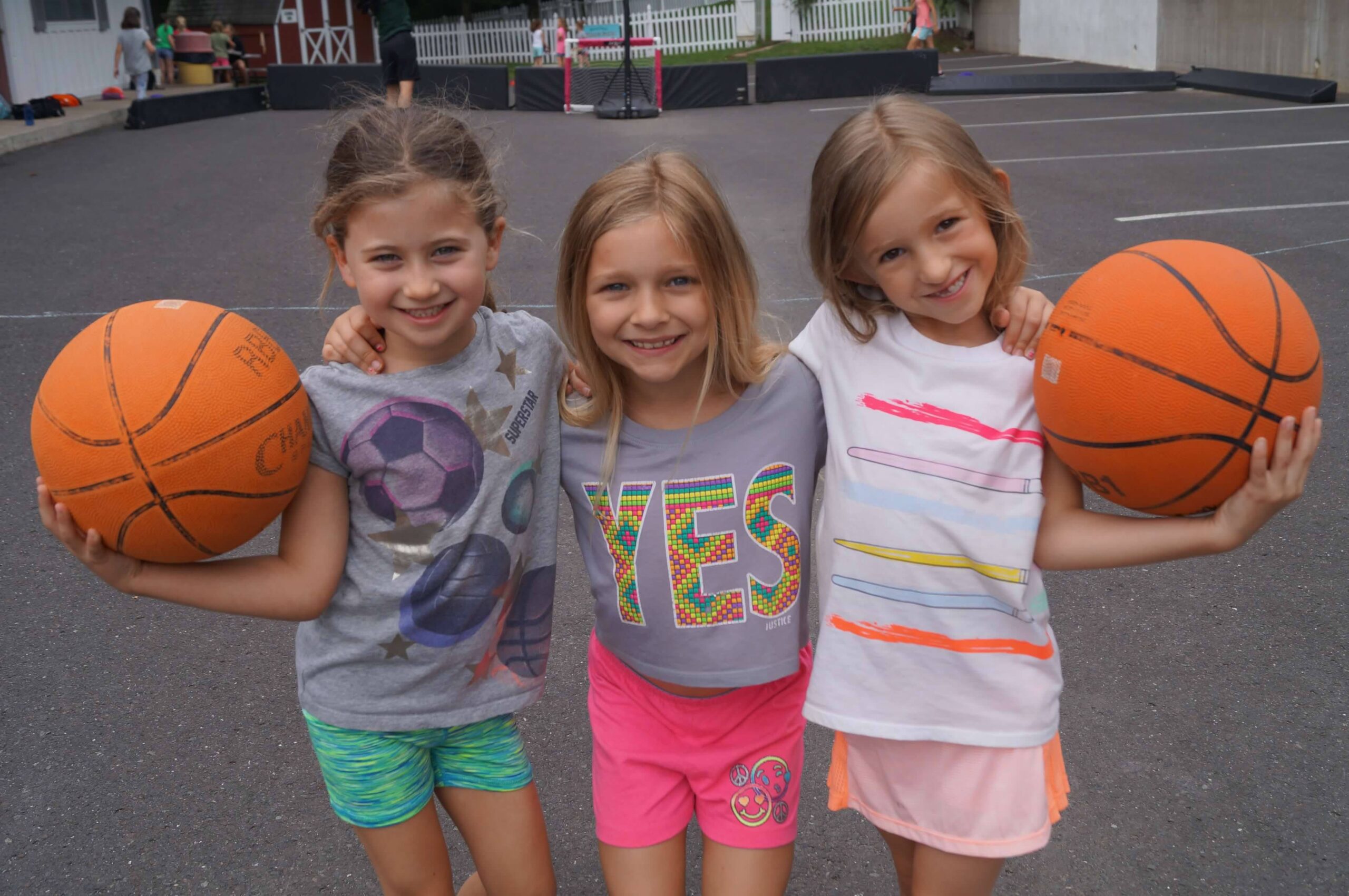 DRAMA
Campers can sharpen their acting and performing skills on stage at our 400-seat outdoor amphitheater. Older campers will have the opportunity to perform in two shows throughout the summer.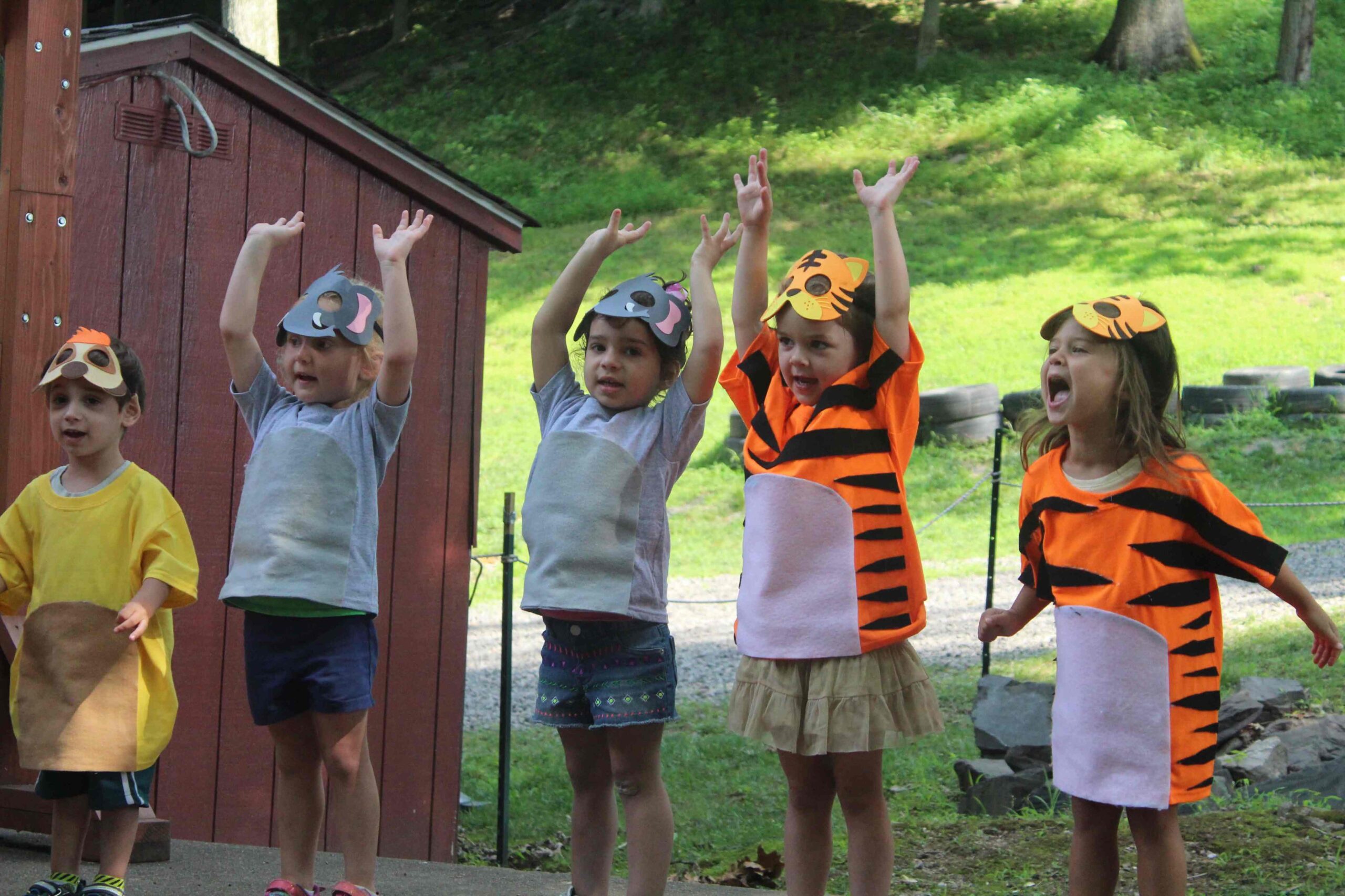 GAME-ROOM
Campers get the chance to test their knowledge by answering trivia questions at the "Game Show." Arcade games and board games are also a hit for our game-loving Breezy Pointers!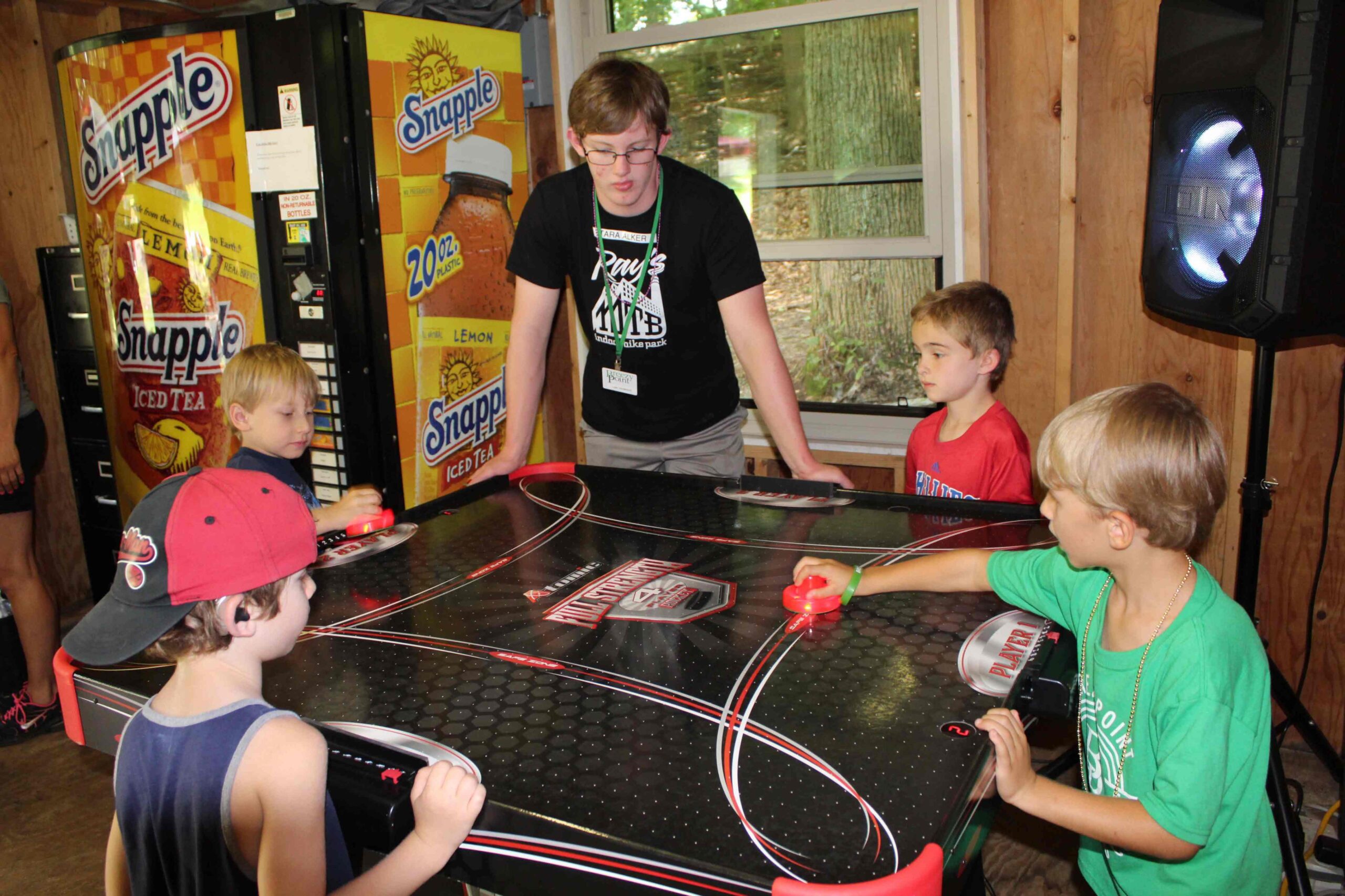 GA-GA
Campers strike a playground ball at opponents' feet and dodge the ball when it comes their way in attempt of being the last camper standing in the wooden Ga-Ga court. Ga-Ga is a camp favorite!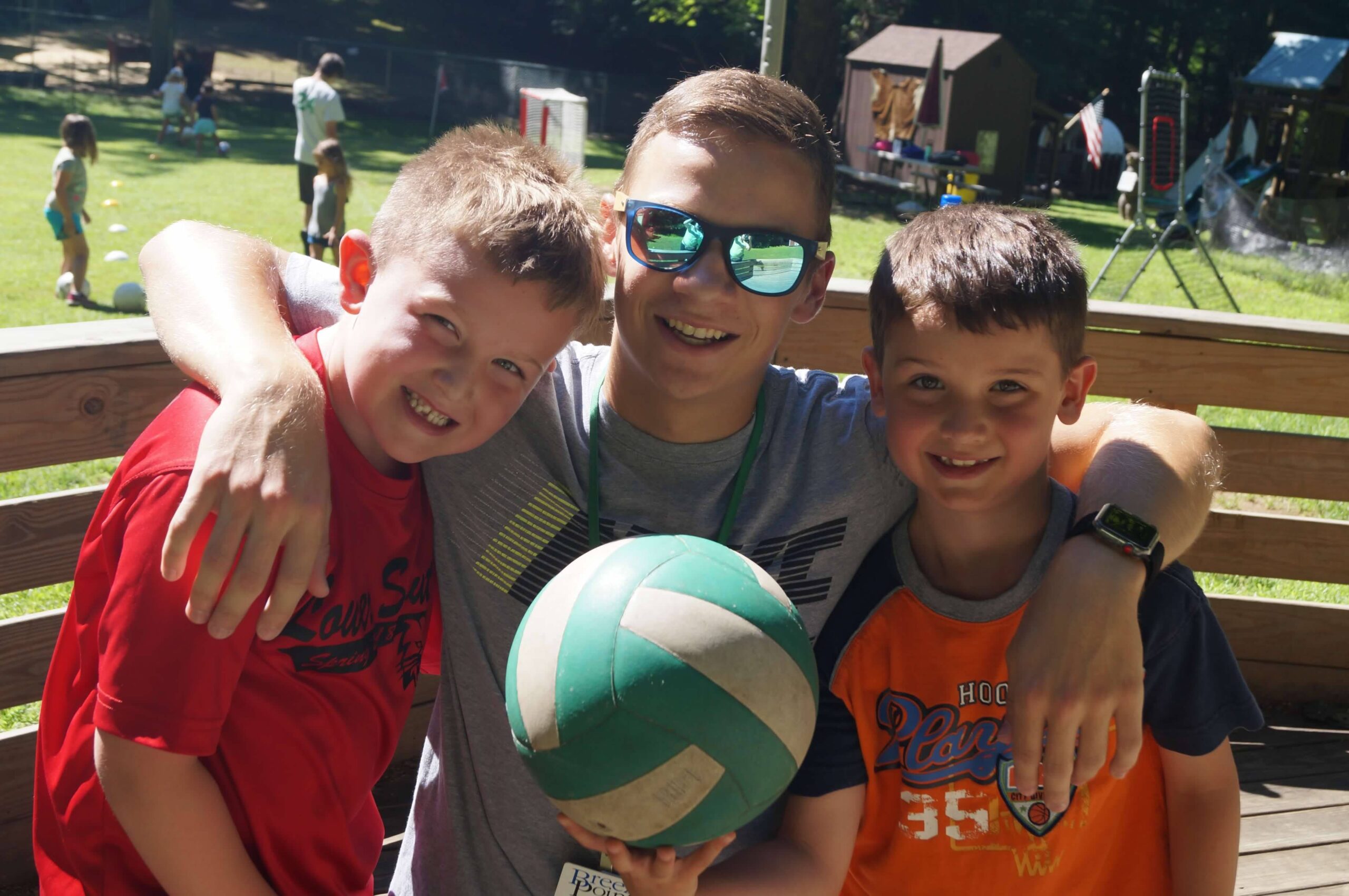 NATURE AND FROGGING
Breezy Point's petting zoo and fully-equipped Nature Lodge is a very popular attraction for our campers and staff alike. Our nature specialist guides and directs campers with hands-on-projects and teaches them the proper care of each animal. Campers also enjoy frogging in Frog Hollow Pond and hiking throughout the Breezy Point Woods.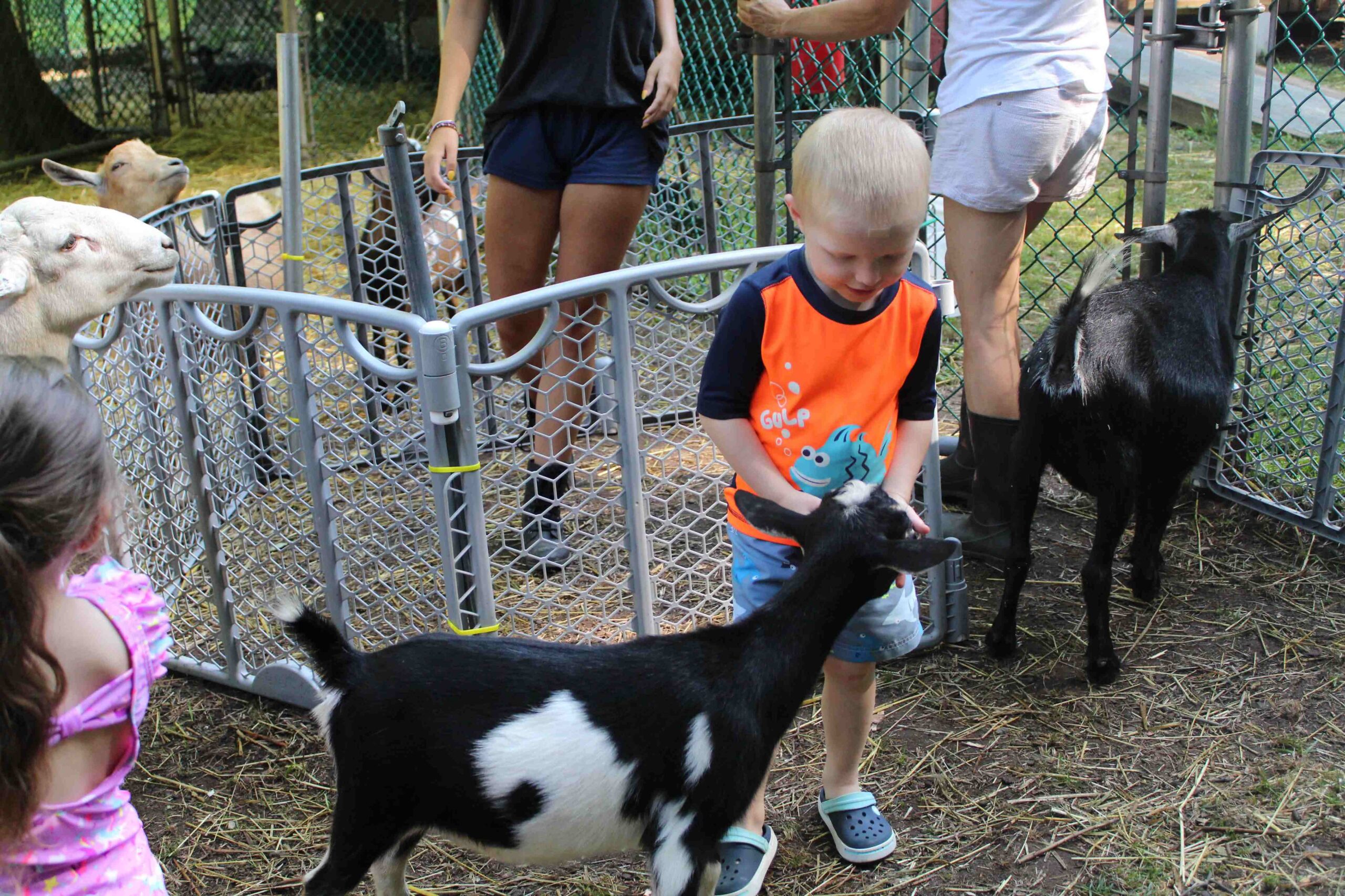 STORY TELLING AND MUSIC
Campers read stories, dress up for imaginative play, play musical instruments, and dance to the beat!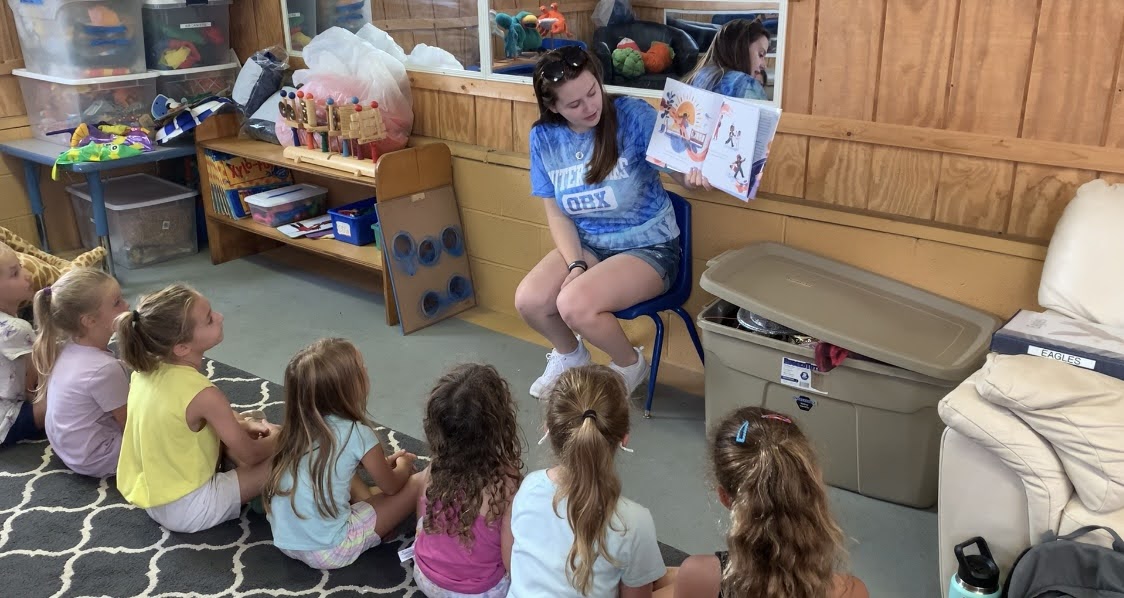 SWIMMING
All campers receive swimming lessons in our beautiful newly designed pool with fully certified staff. Younger campers learn basic swimming techniques and are encouraged and supported by their counselors and pool staff daily. Older campers master techniques and enjoy learning about pool safety. Each camper is assessed and moves up swim levels as they progress throughout the summer.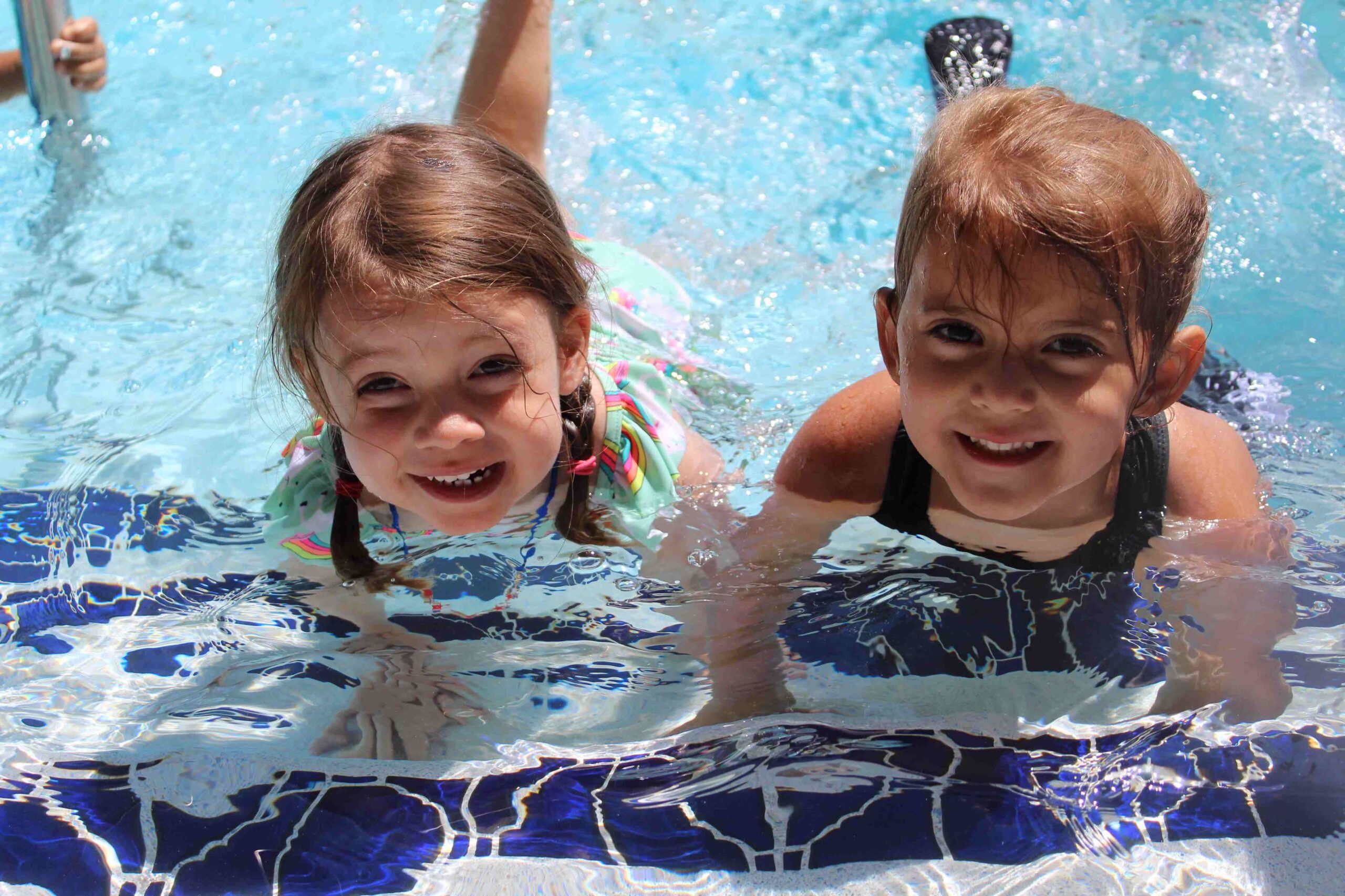 SUPERSLIDE
One of the hottest activities at BP is the Super Slide! You are sure to hear screams of excitement as campers ride down the 150 foot slide built on one of the biggest hills at BP. Campers enjoy swinging on the rope swings at the bottom of the hillside as they wait for their turn.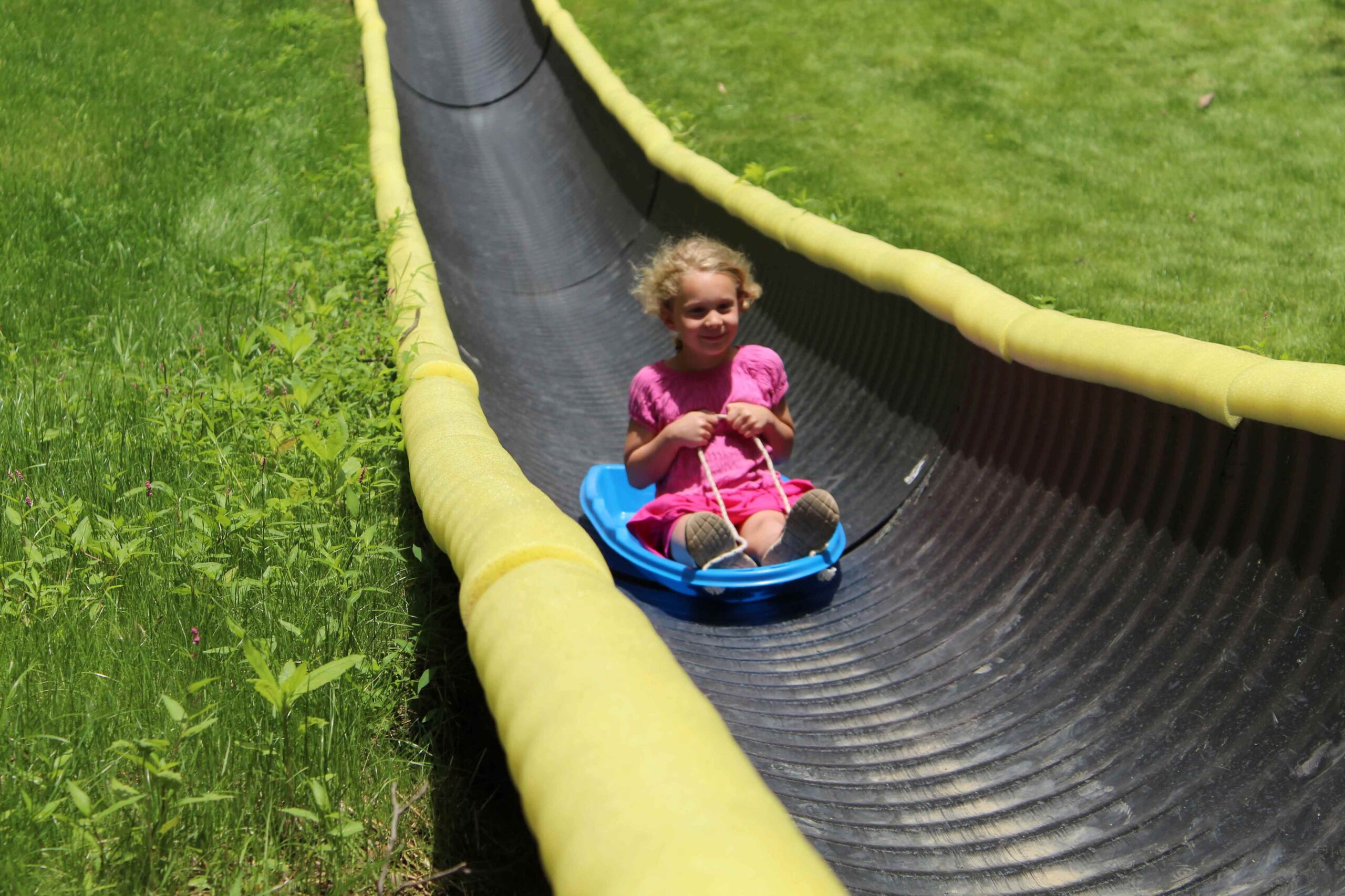 WATERPLAY
Our junior campers have a blast playing with water toys and sprinklers and get to cool off from the heat while having fun!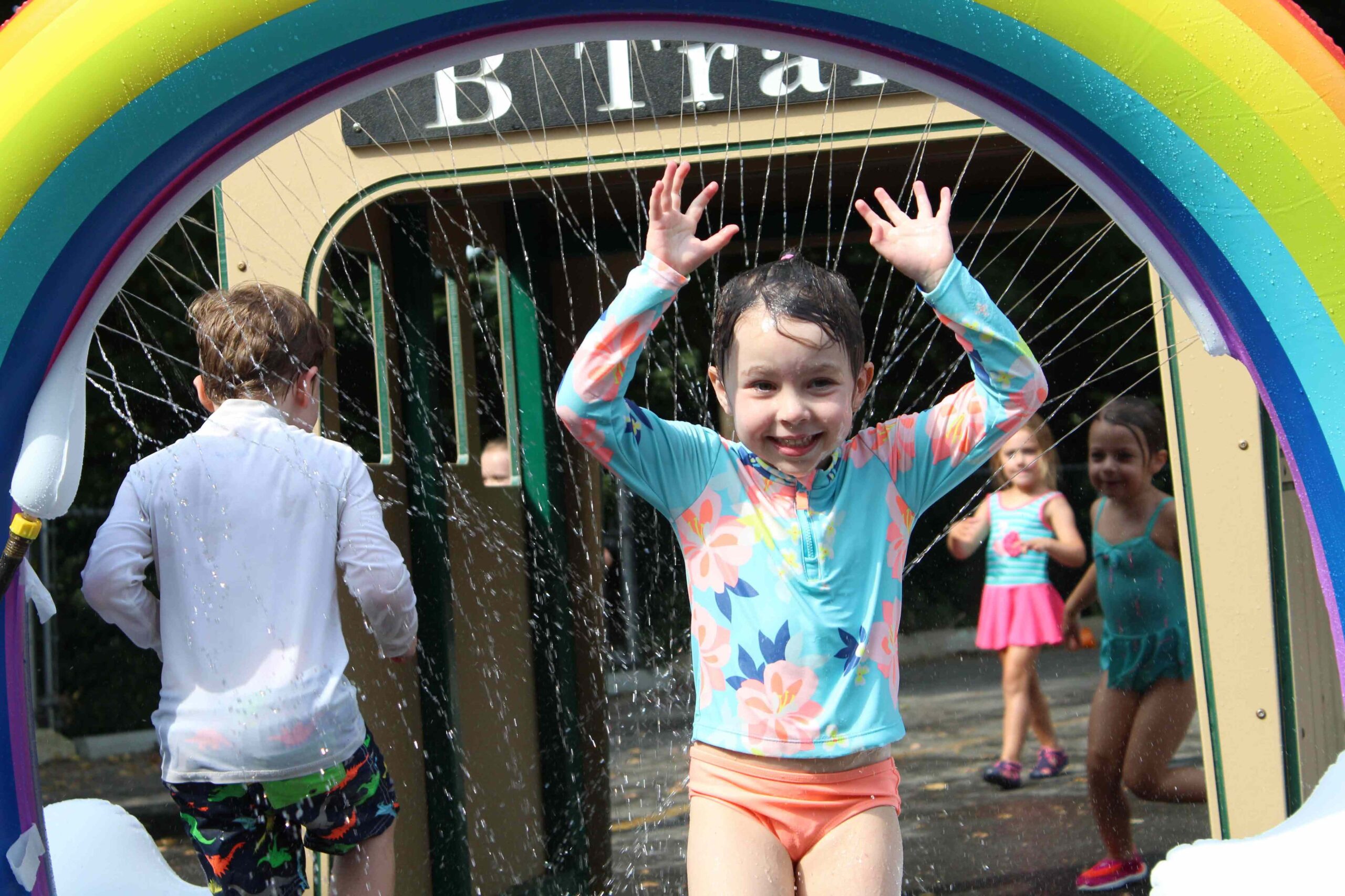 UNIQUE PLAY SPACES
Breezy Point has the most unique play areas in Bucks County! Breezy Town is a child's size town complete with a market, bed and breakfast, hardware store, schoolhouse, and firehouse/post office. Children expand their imagination as they push doll strollers, serve as grocery store clerks, and deliver mail to the mailboxes. Next to Breezy Town is the Breezy Point Garden. Children play in the garden house, plant pretend flowers, and run through the sprinklers on hot days! Crazy Cars is a fan favorite for junior campers, as they drive Cozy-Coops and scooters, and even pretend to fill their tanks up with gas. The Dinosaur themed playground, Dinah's Dig, and the Caterpillar Playground designed for the youngest campers are also enjoyed immensely throughout the summer.
SPECIAL EVENTS
In addition to the exciting activities on each group's daily schedule, there are many Special Event Days at Breezy Point. Sr. Campers love participating in field-day-like competitions on Color Day, performing their group's BP themed song on Spirit Day, and staying at camp late to compete in games and have a special dinner at the After Dark. Jr. Campers adore the annual Puppets Pizzazz show, participating in the Jr. Olympics, and parading around the blacktop in Americana apparel for the Independence Day Parade. With almost 30 special event days on the calendar, no day at BP is the same!
Family Owned and Operated
Since 1955