Breezy Point Day School offers a complete curriculum for children one year old through six years of age. This creative curriculum has been developed and refined over the years by our directors and the many long-term contributing teachers and assistants. All of our teaching is based on the latest research in our field. Teachers set up their classrooms so that every learning style is successful. Each year, we review and evaluate our curriculum. Children follow a flexible yet directed schedule that allows for a balance of group and individual activities.
LITERACY
Building upon skills the children have mastered, our teachers provide their students with a literacy-rich environment. Breezy Point has an extensive Literature Library consisting of over 300 award-winning books. This wonderful collection of books helps the teachers to find just the right book for the current theme in the classroom.
Our older students are introduced to the "Handwriting Without Tears" program as they develop their writing skills. From that first "scribble" to mastering printing names and words, literacy is a natural part of our Breezy Point Curriculum.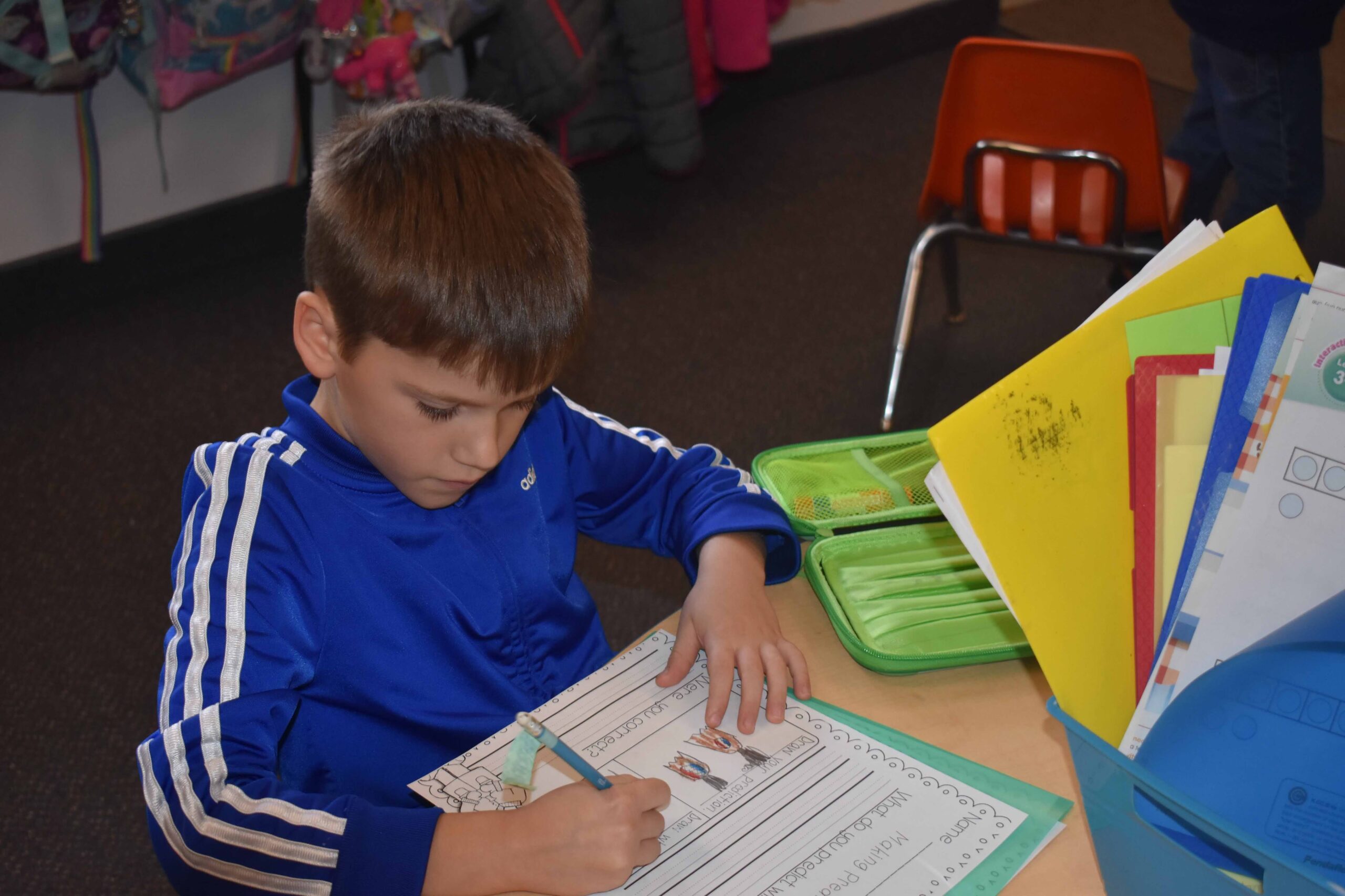 HANDS-ON SCIENCE CURRICULUM
Dinosaurs, insects, under the sea, water play, tactile, perception, farm animals, wild animals, solar system, birds in flight and health are just a few of the themes explored with hands-on props and materials. Teachers guide and nurture the children's natural instincts to question, build, and problem-solve by offering many STEM challenges. The Breezy Point campus provides a wonderful setting for learning about and living with the natural world.
CULTURAL STUDIES
"Fantasy Trips" allow the children to "travel" to different parts of the world. Don't be surprised if you enter a medieval castle, or an Asian tea ceremony or dive under the sea when you visit your child's classroom.
Weekly Readers and "Scholastic News", "Let's Find Out" magazines are part of the curriculum at BP to keep children informed about current events and the world around them.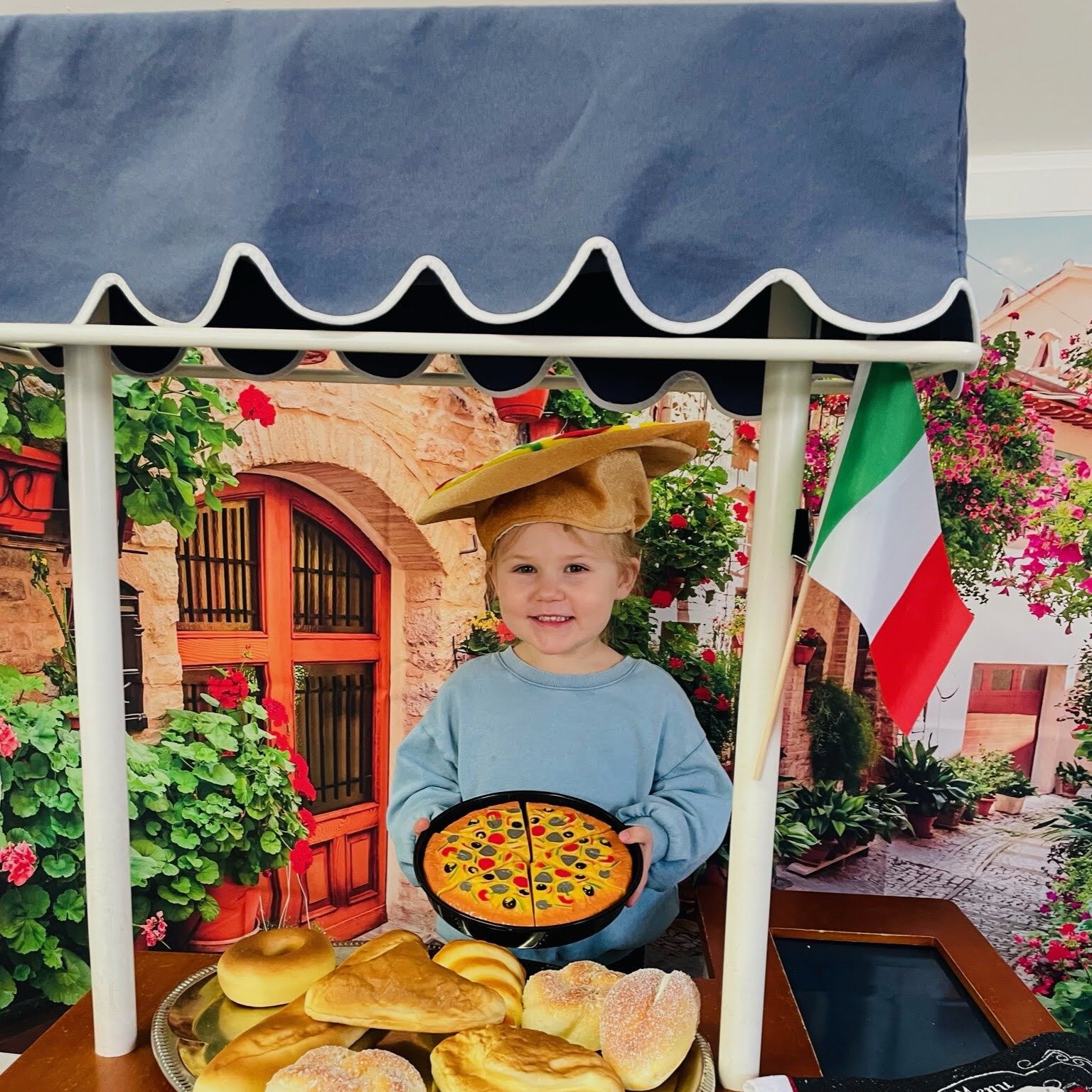 HANDS-ON MATH CURRICULUM
Math skills are developed, and concepts are mastered through hands-on learning. Children expand their critical thinking and problem-solving skills while "exploring" various materials. Units include: Weights and Measures, Shapes, Sequencing, Matching and Counting. Kindergarten uses the Pearson enVision Math Program.
ARTISTIC & CREATIVE EXPERIENCES
If there is a new and innovative way to experience art, our Breezy Point teachers will find it! Leaf rubbings, nature collages, goop, clay, easel painting and finger painting are all fun for preschoolers. Our little "Caterpillars" love creating art with dot art, shredding paper, and easel painting. Children love using lots of glue and shiny objects to create their very own masterpiece! Fine motor skills are developing, and eye-hand coordination is improving while our little students are busy creating and having lots of fun in the process.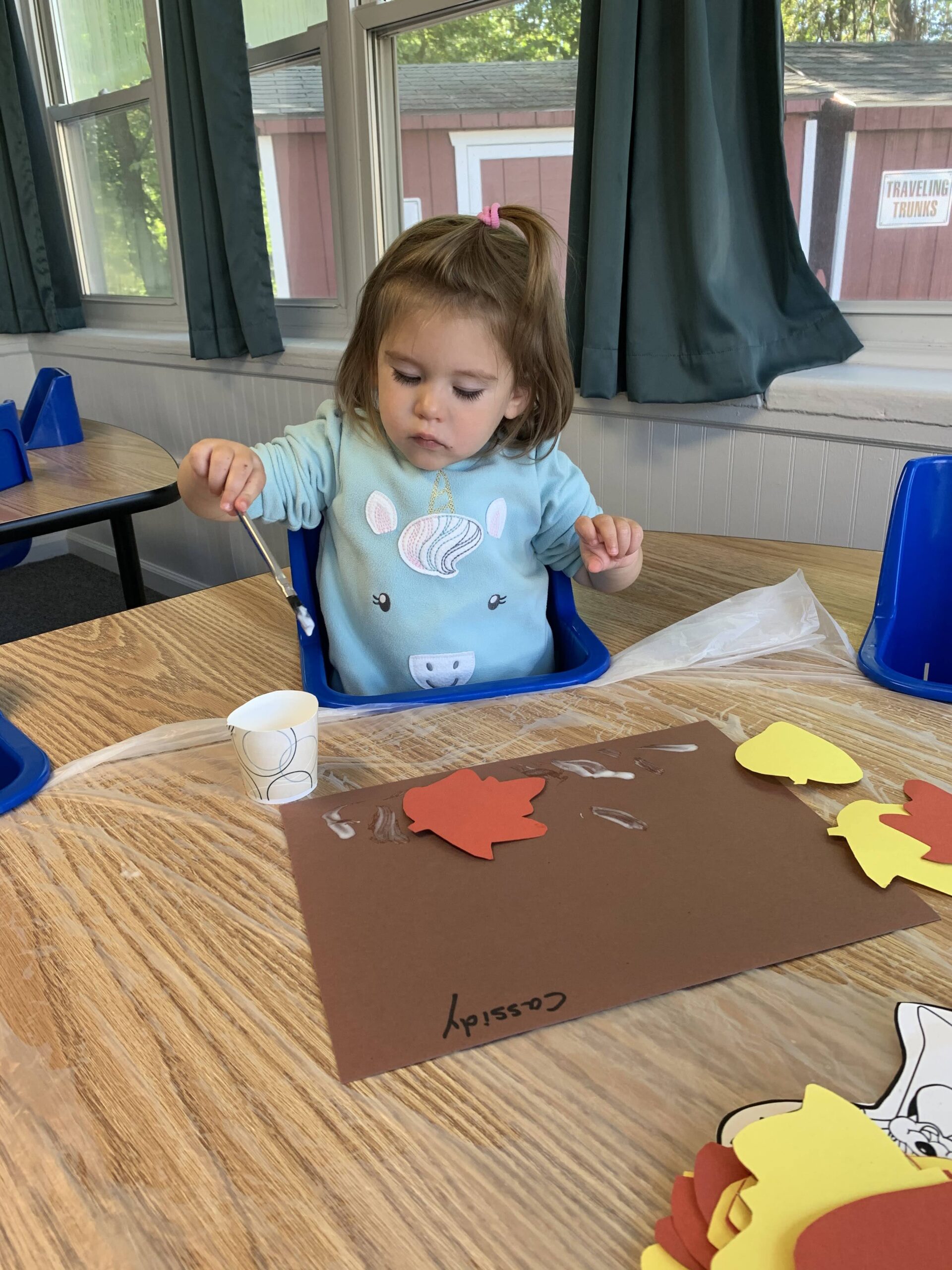 ENRICHMENT PROGRAMS
Enrichment Programs include Music, Spanish, and Sports Skills. Our "Olympic Day" event is always a highlight of the school year. These programs are all included in the tuition.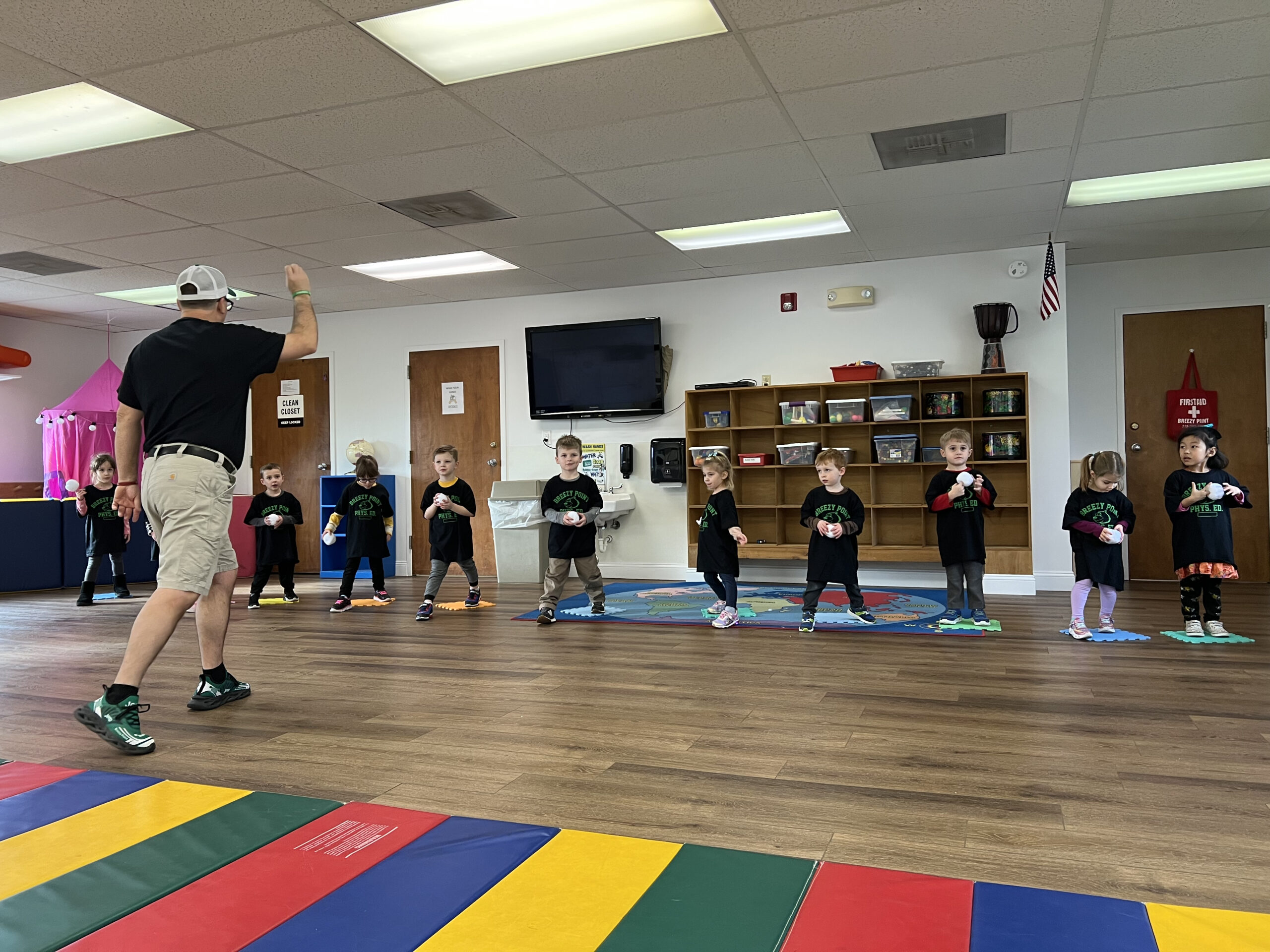 FAMILY PARTICIPATION
Our families are an integral part of Breezy Point. The curriculum is enriched by the many parents who visit the classrooms and share their cultures, careers and hobbies with our young students. There are also opportunities for our parents to volunteer via our Breezy Point Parent Club. Parents are welcome to visit their child's classroom at any time.
PLAYGROUNDS AT BREEZY POINT!
Outside play is an important part of our day at Breezy Point. Our seven-acre campus offers nine play areas including our unique "Breezy Town", a child-sized town complete with a firehouse, post office, market, bed and breakfast, lemonade stand, and schoolhouse to promote cooperation and a sense of community. Our youngest classes enjoy their very own "Caterpillar Playground" where they can develop their gross motor skills by climbing, sliding, pushing carts, and riding cars. Water play, bubbles, and parachute play are all part of the fun.
Family Owned and Operated
Since 1955