Breezy Point Day Camp was established in 1955 and has provided a safe and memorable camping experience for families for generations. Our junior campers (campers ages 2 through kindergarten) and senior campers (campers entering 1st through 7th grade) follow a daily schedule of age-appropriate activities including swimming, adventure, athletics, and arts and crafts. We also have a Counselor in Training (C.I.T.) Program for children entering 8th grade. Campers may attend camp for 4, 5, 6, 7, or 8 weeks! Breezy Point has the best of the best when it comes to staff, as many staff members attended Breezy Point as campers, and many are former or current educators. 8 weeks of camp at Breezy Point just aren't enough!
BREEZY POINT DAY CAMP HOURS
Regular camp hours are 9:30 AM to 3:45 PM, Monday thru Friday. Extended hours are available from 7:00 AM to 6:00 PM at no additional charge. Parents choose what times they will bring and pick-up their camper, and our staff members at the lot will take the camper out of the car each morning and buckle them back in each afternoon. The camp program is offered for 4-8 weeks.
MINI-CAMP
Breezy Point offers a "Mini-Camp" program to children who are two years of age as of June 1st through those "entering kindergarten" in the fall. The hours are 9:30 AM to 1:00 PM, and parents will pick their camper up after lunch time. Campers can attend camp for 4-8 weeks.
C.I.T. PROGRAM
The Counselor in Training (C.I.T.) Program is designed for campers entering 8th grade who will gain experience working with younger campers every morning, eventually becoming eligible for a Junior Counselor position once he/she enters 9th grade. In the afternoons, C.I.T.s are scheduled to different activities where they can choose to participate or socialize with other C.I.T.s. There are also C.I.T. trips and events throughout the 8 weeks that vary from year to year. Trips offered include Top Golf, Funzilla, Altitude Trampoline Park, Bowling, the Movie Theater, Rock Climbing, Axe Throwing, and Hellerick's Farm. C.I.T.s certainly enjoy the best of both worlds!
LUNCH OPTIONS
A catered lunch option from Middletown Country Club will be available to purchase for all campers (Monday thru Friday). Parents have the option to send lunch with their camper each day if they prefer. The menu for the catered lunch can be found under "Day Camp Forms."
HEALTH AND SAFETY
A fully equipped and air conditioned infirmary is on-site with a full-time nurse on duty. All lifeguards have up-to-date certifications, and our early-late directors and pool director are CPR certified. Each group's change area is air conditioned, allowing campers to cool off throughout the day, and there are several water fountains and filling stations dispersed throughout campus.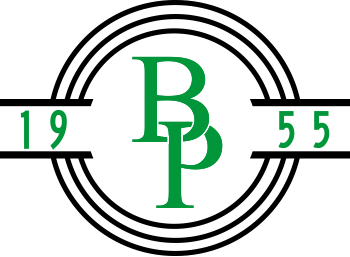 Why Breezy Point?
Breezy Point Day School and Camp is a unique pre-school and summer day camp. It is a must-see for parents exploring pre-school and summer camp for their children. Breezy Point offers the best of nature and nurture year-round!
Family Owned and Operated
Since 1955